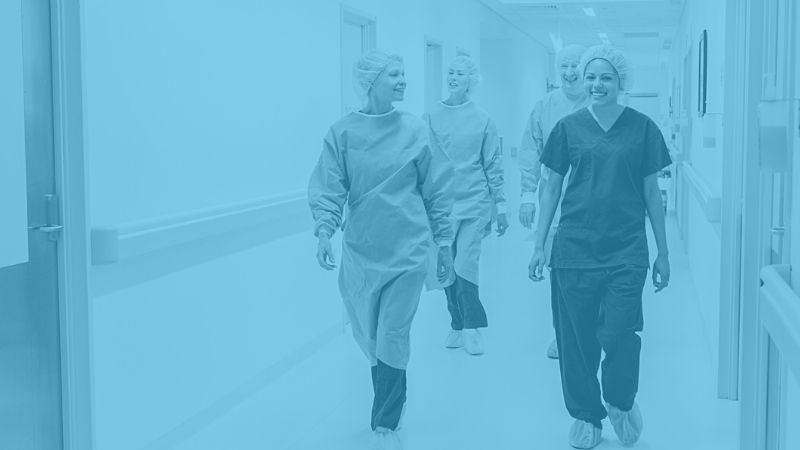 Clinical Insourcing
Specialist support to boost surgical capacity and reduce elective care patient waiting lists
"

Medacs excellent and consistent service has helped immensely to manage our significant waiting list backlog

NHS Clinical Lead

"
What are the benefits of insourcing for the NHS?
Insourcing helps NHS organisations to boost capacity, significantly increasing the volume of procedures performed and patients seen. Specific benefits include:
Reduced waiting times supporting NHS organisations to meet RTT targets (referral to treatment times)
Improved patient pathways, with procedures more efficiently planned and scheduled to match rotas, ICU bed levels and the capacity of available insourcing teams
Cost savings, with working efficiencies, a value-for-money fee model based on a percentage of tariff billed, and support with clinical coding accuracy
Peace of mind, thanks to stringent clinical safety standards underpinned with independent clinical governance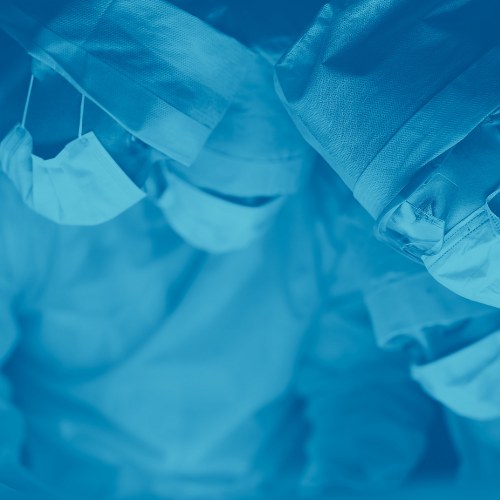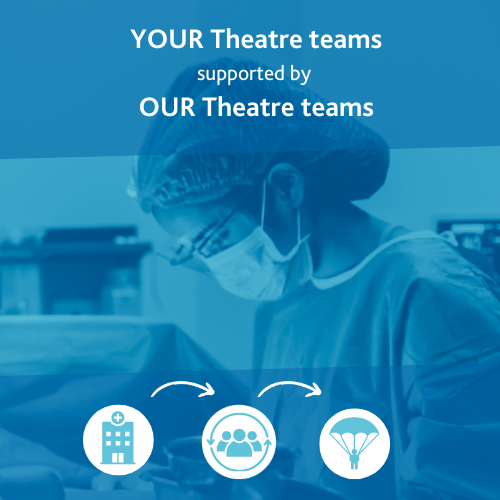 What are the benefits of insourcing for patients?
Firstly they get the surgery they have been waiting for. Patients who get their procedures managed by insourcing teams also tend to be more satisfied with more convenient timings (weekends suit most people better) and operations taking place in a familiar environment (their local hospital).
Medacs teams also take a number of steps to reduce patient anxiety prior to procedures, ensuring that they are not rushed into theatre or required to fast for longer than necessary.
Medacs Healthcare's framework-approved clinical insourcing services include:
Building and managing specialist teams to deliver theatre sessions and services, which typically include some substantive staff, but can be a full external team if required.
A comprehensive service implementation, including 'walking the patient pathway' and ensuring all staff are inducted.
Planning and scheduling of procedures, managing rotas and timesheets and ensuring volumes of clinical staff are sufficient to complete agreed lists without compromising safety or the patient experience.
Continual focus on cost improvement and identifying working efficiencies across specialist areas to maximise value for the NHS.
Medacs supports flexible insourcing models, so contracts can be structured with a full external team, or a hybrid combination of external specialists and support staff, working alongside your substantive teams and departmental leads to ensure effective collaboration and a seamless integration.
Flexible Models
Contracts can be structured in multiple ways
SAS model

Full external team or clinical staff

Allied model

Hybrid combination of external team and substantive staff

Local model

Fully substantive team
Framework-Approved
Medacs Healthcare is an approved supplier of clinical insourcing services on:
The NHS Workforce Alliance Insourced Services to Support the Provision of Healthcare Services Framework
The Countess of Chester Commercial Procurement Services Insourcing Framework
The NHS National Services Scotland (DPS for Medical Services at NHS Hospitals)
Reliable Staffing Supply
As the leading multidisciplinary provider of temporary healthcare professionals, we can rapidly build the teams of staff you need across all disciplines from specialist doctors and consultants to nurses, ODPs and admin staff.
Many providers can build the teams needed for insourcing services, but delays and inefficiencies due to last-minute staffing cancellations are all too common. Medacs has a large bank of clinical staff that can be called upon at short notice to fill last-minute gaps, and a dedicated team of recruiters focused purely on finding theatre nursing staff.
Clinical Leadership
Our clinical insourcing contracts are led by consultants, highly experienced in each specialty we support.
We have a Chief Medical Officer and an independent clinically led governance team that ensures all issues are managed effectively with a clear, audited process. Our reputation for rigorous compliance, stringent screening and frequent supplier audits is well known. Patient safety is our top priority.
Our insourcing division is also led by a team of experts, highly experienced in clinical coding and mobilising and managing end-to-end clinical insourcing services.
Managed Service Experience
With over 50 current contracts to provide Managed Workforce Solutions to the NHS, many of which are serviced by teams based permanently onsite in hospitals, we have a detailed understanding of operational procedures and workforce challenges. References from current clinical insourcing clients can be provided on request.
We also have a track record of implementing new services rapidly (2-4 weeks), successfully driving organisational change and delivering high fill rates and efficiency savings. Our teams are experienced at mapping patient flows from admission through to discharge, maximising volume and planning activity levels in line with staffing and ICU bed levels.
24-7 Support
We are committed to providing comprehensive project and staffing support at all times, with teams operating 7 days a week and out-of-hours services that are fully integrated with and equivalent to our core operations.
Many staffing suppliers offer helpdesk support out-of-hours, but few match our fully integrated, 7 day a week service. We are committed to supporting the seven-day NHS and ensuring proper staffing levels so that the quality of care is the same, every single day of the week. All members of our insourcing leadership team cover weekends on a rotational basis and we always have staff onsite to oversee elective care activity and ensure all process is in line with agreed policies and procedures.
Patient-focused
We understand the impact of a truly person-centred patient experience on clinical outcomes, through many years dealing directly with patients via our occupational health and domiciliary care services. Our teams are passionate about improving the elective patient journey for our clients, maintaining communication and quality standards throughout their experience.
Medacs Insourcing Leadership Team

Mick Whitley
Commercial Director
"As a relatively new provider of insourcing services, we're very proud of the results we are achieving so far. It's a brilliant coming together of expertise across the private and public sectors and our approach is clearly making a very real difference to NHS trusts, patients and families"

Anne Anderson
Director of Nursing and Clinical Governance
"I am so proud to be back working directly with staff and patients and seeing the true impact of our work. As a nurse I am used to keeping my emotions in check but couldn't stop my tears when I spoke to a parent whose child had finally received a life-changing surgical procedure."

Martin Watts
Head of Insourcing
"I am proud to be leading our insourcing teams and providing vital treatment for patients who have been experiencing life difficulties and pain because of long waits. On site visits I have taken great pride in the dedication shown by our teams and been emotionally touched by the patient stories, especially seeing them post-operation and hearing the impact their treatment will have on their lives."
Read Martin's latest LinkedIn articles
Jonathan France
Head of Clinical Coding
"It's brilliant having the opportunity to work with consultant surgeons regarding their clinical documentation in theatre. This helps deliver a full comprehensive service not only to NHS trusts, but to those patients that have been waiting over 2 years for their elective procedure. Our teams are delivering life changing, positive patient outcomes."
Read Jonathan's latest LinkedIn article

Rachael Mullen
Head of Implementation
"Implementing the new insourcing contracts and seeing the end result for patients is immensely rewarding. I'm proud to be managing these projects and passionate about ensuring patient safety is at the forefront of everything we do. It has been really emotive hearing the successful stories and look forward to hearing many more."

Sue Ainley
Head of Marketing
"The combination of our clinical insourcing and recruitment expertise gives us a distinct advantage as our teams work to deliver a service the NHS can depend on to support the elective care recovery."

Claire Leech
Business Development Manager
"New to the team but proud to be in a position to apply my experience working with NHS partners to help reduce the waiting list backlog."