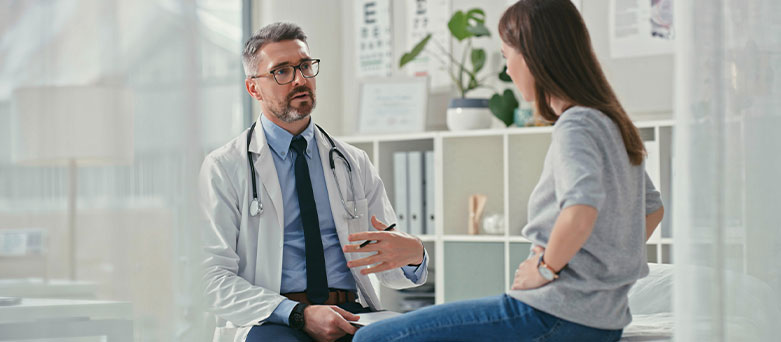 Gastroenterology Consultant Job Description
As a Gastroenterology Consultant, you'll be helping to understand, diagnose and treat stomach, intestine and hepatological diseases. You'll be one of the most senior members of your department, and will help your department run smoothly whilst providing outstanding and important care.
At Medacs, we help place experienced and skilled medical professionals in exciting roles at the Betsi Cadwaladr University Health Board. With plenty of locum roles available for consultant doctors, you can find your next role with Medacs.
What does a Gastroenterology Consultant do?
Gastroenterology Consultants are experienced doctors with significant expertise in diagnosing and treating gastroenterology diseases within a hospital setting. You'll be working with patients who have long-term illnesses and will provide continuous monitoring, guidance and treatment to people with such conditions.
Many of your patients will have conditions such as irritable bowel syndrome (IBS), jaundice, liver disorders and anaemia. And you'll be using your specialist skills and experience to perform operations as well as using cutting-edge equipment to help your patients.
As a consultant, you'll also be an important source of support and knowledge for more junior members of your team, and you will need to ensure the highest standards of care are being maintained whilst providing educational opportunities.
Many of your key responsibilities will be:
actively supporting patients and their families with clinical information
prescribing various treatments
coordinating treatment plans with colleagues
leading a multidisciplinary team
recognising, reviewing and reporting on a patient's changing condition
maintaining high standards for the department
help train and teach junior doctors and students
As many enterology consultants work on a shift rota, you'll need to work closely with your colleagues to ensure you're constantly providing the right care. You will need close relationships with:
other consultants
pathologists
oncologists
A&E staff
clinical research teams
What qualifications and experience do you need to work as a Gastroenterology Consultant with Medacs?
To work as a Gastroenterology Consultant you will need specialist training and plenty of experience, including:
a medical degree
a two-year foundation course
core training, following either the core medical training (CMT) or acute care common stem (ACCS) pathways
full GMC registration
relevant experience at consultant level
You'll also need soft skills, including:
the ability to make decisions under pressure
good communication skills
the ability to manage patients' stress
great organisational skills
confidence when leading a team
calmness under pressure
Find your next Gastroenterology Consultant role
Register with Medacs and you can find your next Gastroenterology Consultant job at Betsi Cadwaladr University Health Board. As a preferred supplier of medical professionals to the NHS, you'll have access to job vacancies before everyone else.
Medacs can also give you important advice and support on your career. From help with revalidation to free CPD videos, Medacs can support you through your career. Find your next role with Medacs today.