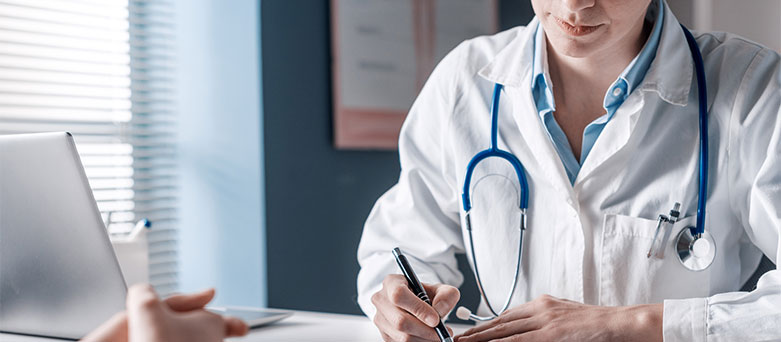 General Medicine Doctor Job Description
General Medicine Doctors play an important role diagnosing complex illnesses and prescribing treatments. You will be working with patients displaying a range of different symptoms that you will need to quickly diagnose, as well as assigning them to departments or specialists who can provide the care needed.
Medacs helps General Medicine Doctors (SHO) find their next role at Betsi Cadwaladr University Health Board. There are many locum shifts available, so register with Medacs and you can find your next role today.
What does a General Medicine Doctor do?
General Medicine Doctors ensure that patients with a range of illnesses and symptoms are diagnosed quickly and receive treatments or care from specialists that can help. You will spend most of your time in an acute medical unit, medical admissions unit, or medical ward, where you will be monitoring the condition of existing patients and assessing new ones.
The daily life of a General Medicine Doctor is varied. You could be looking after a patient awaiting surgery who needs regular medical attention due to complex illness symptoms, whilst also reviewing new patient cases as they are admitted. You will need to make decisions about how new arrivals can best be treated, as well as deciding whether or not they need to see a specialist.
As a General Medicine Doctor, your main responsibilities include:
actively supporting patients and families with clear communication
developing treatment plans with colleagues and specialists
prescribing treatments
monitoring the conditions of your patients and recording any changes
working closely with a multidisciplinary team
performing basic administrative tasks
conducting research
You will also need to work closely with a range of colleagues and specialists to ensure the right treatments are being delivered. These include:
A&E staff
medical specialists
nurses
What qualifications and experience do you need to work as a General Medicine Doctor (SHO) with Medacs?
To work as a General Medicine Doctor, you will need specialist skills and qualifications, as well as relevant experience. Key criteria include:
a degree in medicine or surgery, or equivalent
a two-year foundation of general training
six months' NHS experience within the last three years
Some key soft skills you will also need include:
the ability to think quickly and be decisive
excellent attention to detail
good problem-solving skills
empathy and understanding
a dedication to improving your skills
active listening skills
Find your next General Medicine Doctor role
We help skilled medical professionals find their next role. At Betsi Cadwaladr University Health Board, there are a range of locum General Medicine Doctor (SHO) roles. And when you apply through Medacs, you'll often get to apply first.
As well as being a preferred supplier of professionals to the NHS, we can also help you negotiate the right pay package, access next-day payroll, as well as providing you with ongoing CPD courses. Find your next General Medicine Doctor role today.