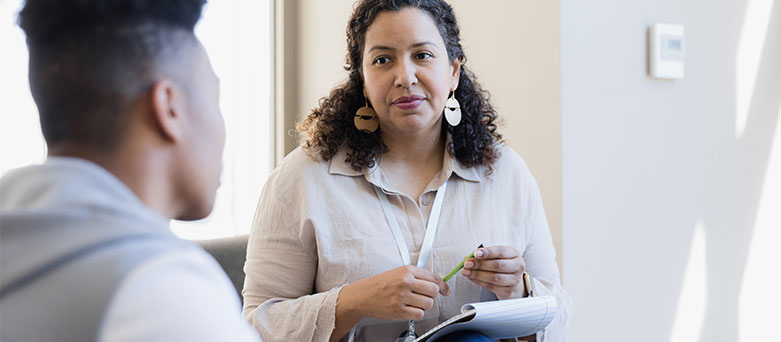 Psychiatry Consultant Job Description
Psychiatry Consultants play an important role understanding the needs and issues facing patients with certain mental health conditions. From eating disorders to phobias, Psychiatry Consultants work closely with patients to diagnose complex conditions, as well as prescribing treatments and therapies that can help.
Medacs helps match skilled Psychiatry Consultants with exciting roles at Betsi Cadwaladr University Health Board.
What does a Psychiatry Consultant do?
Psychiatry is one branch of mental healthcare provided by the NHS. As a Psychiatry Consultant, you'll be working closely with inpatients to understand the issues and needs of individuals suffering from complex mental conditions.
There is no typical environment you will work in. Whilst one day you may find yourself working in a specialised mental health unit within a hospital, the next you could be working in an outpatient clinic or even in a GP surgery.
The individuals you work with will have a range of different issues, and you'll work sensitively with them to diagnose conditions from personality disorders to post-traumatic stress disorder (PTSD) as well as eating disorders.
Many of your key responsibilities will be to:
carry out new referral assessments, deliver therapy, or refer patients to other colleagues for treatments
formulate care and treatment plans for individuals
actively support patients and their families using clear communication
work with or lead multidisciplinary teams
assess and prioritise patient needs and requirements
review changes in a patient's condition
teach and support junior psychiatry professionals
As you'll be working as part of a specialist team, you'll need to work closely with a range of different colleagues to ensure you collectively achieve the right outcomes. These include:
nurses
junior members of staff
other psychiatry consultants
What qualifications and experience do you need to be a Psychiatry Consultant with Medacs?
Psychiatry Consultants are experienced doctors, meaning you'll need the right specialist skills, as well as relevant experience, to work as a consultant. Some essential skills include:
a bachelor's degree in medicine, surgery or equivalent field
at least six months' relevant NHS experience within the last three years
specialised psychiatry training
You should also have important soft skills including:
a good way with people
excellent attention to detail
interpersonal and relationship-building skills
confidence leading a team
strong problem-solving skills
Find your next Psychiatry Consultant role
We work closely with Betsi Cadwaladr University Health Board to place skilled Psychiatry Consultants across sites in North Wales. With Medacs, not only will you be able to apply for roles within the NHS before other candidates, you'll also have a constant source of support when it comes to ongoing career advice. From free CPD courses to access to next-day payroll, you can find your next Psychiatry Consultant role with Medacs.