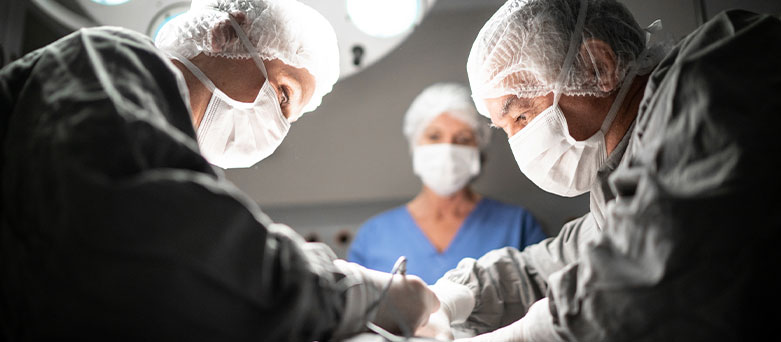 A&E Doctor Job Description
As an A&E Doctor, you'll generally be the first point of contact for people with injuries and illnesses that need emergency treatment. You'll be using your specialist skills and experience to quickly understand the needs of your inpatients and make sure they get the treatments and attention they need. No two days are ever the same for an A&E Doctor.
Medacs works with Betsi Cadwaladr University Health Board to help place A&E Doctors into exciting roles. And with many locum and short-term A&E Doctor roles available, and plenty of opportunities for middle-grade doctors as well, you could find your next medical job with Medacs.
What do A&E Doctors do?
Working as an A&E Doctor, you'll be making sure people arriving in A&E have their injuries and illnesses diagnosed quickly, and seeing them on to other departments to get the care they need. A&E is a fast-moving department, and you'll need to be able to both quickly understand the nature of your patients' injuries and prescribe the right care.
The patients you attend to could have injuries and illnesses ranging from broken bones, heart attacks and even life-threatening injuries. And, even once your patients have recovered and been discharged, you may need to follow up with them to ensure their recovery is on track.
Typically, you'll be working in the emergency department at a hospital, meaning that you'll need to be confident working in a high-pressure environment, whilst keeping a calm head and making sure that you're giving the right advice.
Some of your other key responsibilities may include:
taking over care of patients from paramedics
speaking to patients to quickly diagnose their conditions
taking basic observations, including pulse, blood pressure and oxygen saturation
referring patients to other departments for the right treatment
writing patient notes
giving prescriptions and applying dressing or topical medicine
You'll also need to work closely with colleagues in other departments to ensure the right care is being delivered. You can expect to work closely with:
paediatricians
consultants
A&E reception staff
specialist doctors
What qualifications and experience do you need to work as an A&E Doctor with Medacs?
To work as an A&E Doctor, you will need:
a medical degree recognised by the General Medical Council (GMC)
a two-year foundation programme of general training
specialty emergency doctor training
six months' NHS experience within the last two years
Whilst formal qualifications matter, working in A&E means you'll be working in a high-pressure, fast-moving environment where many of your personal and soft skills will be vital. Some key skills you will need are:
clear and effective communication
the ability to stay calm under pressure
a true dedication to compassionate caring
coping with complex information
time management
effective organisation and collaboration with your colleagues
accepting responsibility for the wellbeing of your patients
Find your next A&E Doctor role
Register with Medacs and you'll get access to A&E Doctor roles at the Betsi Cadwaladr University Health Board before other candidates. Medacs will help you negotiate the right pay deal for you, as well as being an around-the-clock source of support for your career, including helping you get revalidated. Find your next A&E Doctor role with Medacs today.