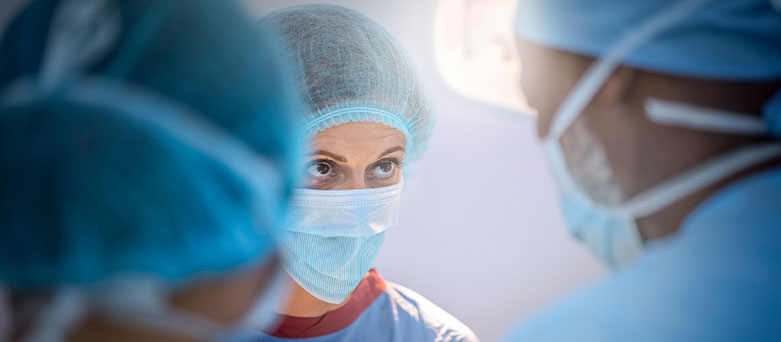 A&E Nursing Job Description
Working as an A&E Nurse, no two days are ever the same. Working in A&E, you'll be on the frontline of one of the busiest departments in a hospital. As new patients with serious and emergency injuries arrive, you'll be there to quickly diagnose their conditions, before prescribing the right treatments and discharging them to different hospital departments to get specialist care, if needed.
At Medacs, we help place skilled medical professionals at Wrexham Maelor Hospital and Glan Clwyd Hospital, which is managed by Betsi Cadwaladr University Health Board - the largest health organisation in North Wales. And with a range of temporary A&E Nurse roles available, you could find your next medical role with Medacs.
What does an A&E Nurse do?
A&E Nurses play a vital role in helping patients get emergency treatments. Typically working in the emergency department of a hospital, A&E Nurses help patients get the emergency care they need by quickly diagnosing their conditions.
Working in one of the busiest departments of a hospital, you'll need to be comfortable working in a high-pressure and fast-moving environment, where you'll need to be able to quickly diagnose different conditions and prescribe the right treatments and remedies. Whilst many of your patients may have less urgent injuries, such as broken bones, some could have potentially life-threatening ones, and you'll need to be ready to deal with whoever comes through the door.
As an A&E Nurse, you'll have a number of key responsibilities including:
conducting initial examinations of patients to diagnose their conditions
referring patients to specialist departments for treatment
taking over the care of patients from paramedics
running tests and analysing results
administering pain relief
completing patient discharge forms
maintaining high standards across the emergency department
The success of the emergency department depends on different colleagues and departments working together to achieve the right outcomes. You'll need to work closely with:
doctors
paediatricians
consultants
A&E reception staff
medical specialists
What qualifications and experience do you need to work as an A&E Nurse with Medacs?
To work as an A&E Nurse, you will need:
a nursing degree or equivalent apprenticeship
to be registered with the Nursing and Midwifery Council (NMC)
to have completed six months of work within the NHS during the last three years
to pass an enhanced background check
You will also need some key soft skills, including:
excellent communication skills
the ability to multitask
keeping calm under pressure
decisiveness
excellent organisational skills
sensitivity
good team working skills
Find your next A&E Nurse role
Register with Medacs, and you can easily find your next A&E Nurse role. As a preferred supplier of medical professionals to the NHS, you'll be able to apply for temporary and short-term A&E nursing roles at Betsi Cadwaladr University Health Board before anyone else.
You'll also receive lots of support from the Medacs team. From free CPD courses to helping with your revalidation, Medacs can help you advance your career as an A&E Nurse. Find your next A&E Nurse role with Medacs today.