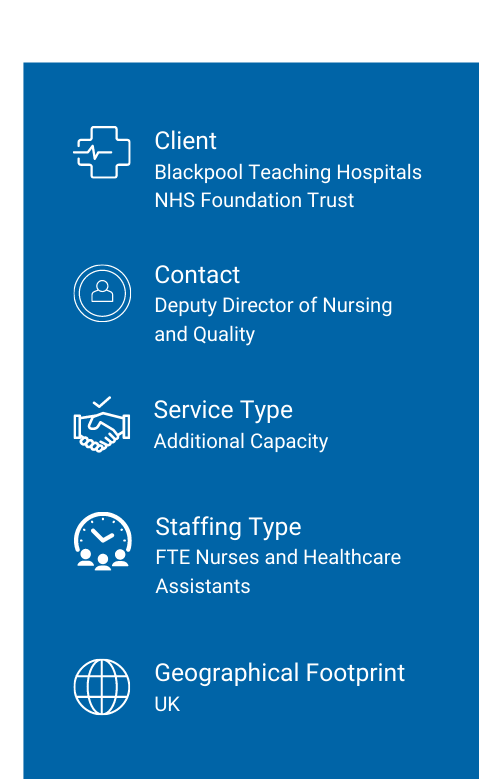 Background
Medacs Healthcare, the largest provider of healthcare managed service solutions in the UK, began working with Blackpool Teaching Hospitals NHS Foundation Trust in 2014. The Trust provides services to the 400,000 residents of Blackpool, Fylde and Wyre and North Lancashire, as well as specialist tertiary care for cardiac and haematology services across the wider region.
With increased hospital admissions and longer stays, the Winter Pressures period is recognised as a significant challenge for all trusts and health boards. Compounded by ongoing staff shortages and recruitment difficulties, the winter months can drive up costs with many trusts forced to increase the use of high cost off-framework agencies to supply the additional nursing staff they need to safely care for patients.
In the summer of 2018, the Trust prepared their Winter Resilience Plan and recognised that they would need to secure 26 full-time nurses to safeguard clinical services during this period and fulfil targets to open more beds and reduce A&E waiting times. In previous years, the Trust experienced staff shortages and was keen to prevent this, and to avoid the use of expensive off-framework providers.