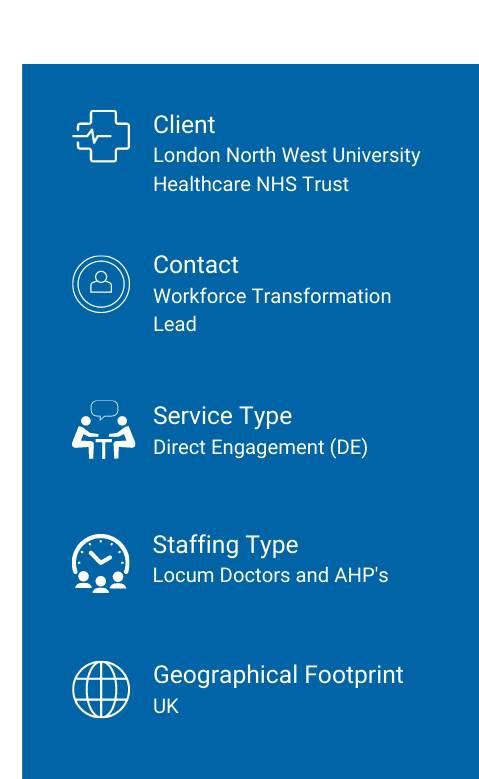 Background
As LNWH's managed service provider, Medacs Healthcare identified DE as an area that could generate significant savings and efficiencies – and reduce risks associated with tax legislation and compliance.
Only 54% of locum doctors were being processed via the trust's direct engagement model and less than 31% of AHPs. The Medacs Healthcare team calculated that the use of non-DE-compliant umbrella workers was costing the trust over £80,000 per month.
Umbrella workers are contracted and paid through third party umbrella companies. As these types of locum workers are not VAT registered, VAT savings of up to £8 per hour are lost and responsibility for their tax obligations lies with the trust, creating risk.
Additional risks were also apparent as 25% of bookings were off-contract workers, not subject to the same stringent compliance checks.