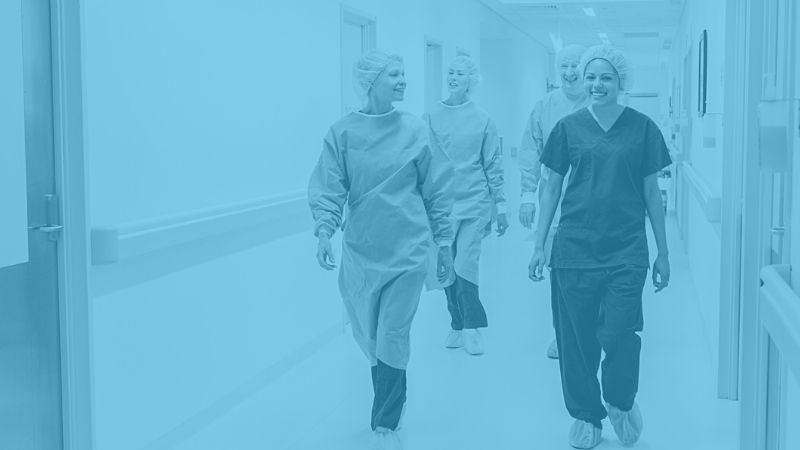 Clinical Insourcing
Specialist support to boost surgical capacity and reduce elective care patient waiting lists
"

Medacs excellent and consistent service has helped immensely to manage our significant waiting list backlog

NHS Clinical Lead

"
Our Insourcing Services
Our specialist insourcing division supports NHS Trusts to increase their surgical activity and reduce patient waiting lists.
We manage the delivery of extra surgical sessions on local hospital premises, typically at weekends, when operating theatres are unused.
Our flexible and NHS-focused approach to insourcing is highly rated by the Trusts we support. References are available on request.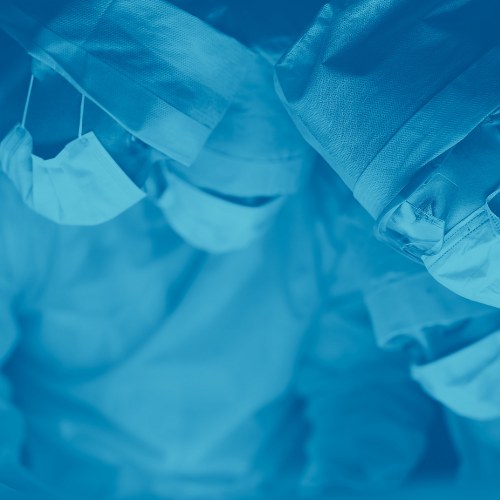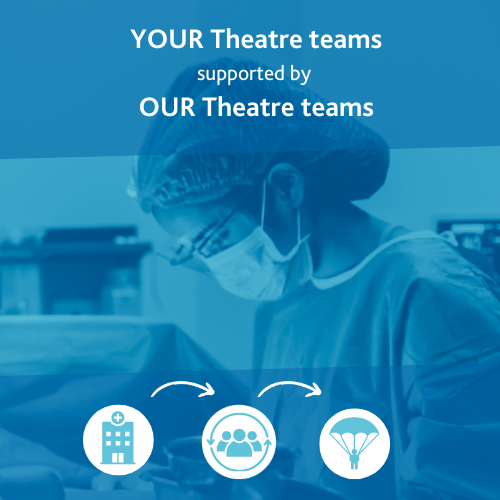 Trusted Allied Teams
A key difference in our approach is the focus we place on ensuring that insourcing sessions are fully integrated with day-to-day clinical services and teams.
We favour the use of 'allied' insourcing workforces, employing local staff supported by regular extra teams of skilled theatre workers.
All the additional clinical staff we provide are highly experienced in the specialties we cover and fully trained to follow departmental protocols.
Safe elective services, 7 days a week
Approved on multiple national frameworks, our insourcing service is overseen by a team of experienced clinical leads.
Patient safety is always assured, with robust governance, comprehensive onsite monitoring, and weekly clinical audits.
With our unrivalled bank of specialist surgical workers (clinicians and nurses), unexpected last-minute staffing gaps are never an issue.
We take pride in delivering a highly responsive and reliable service.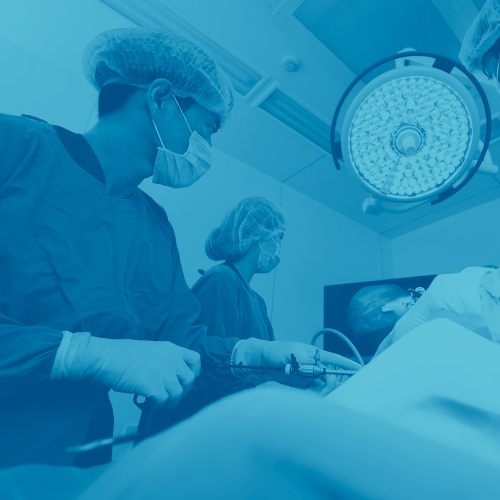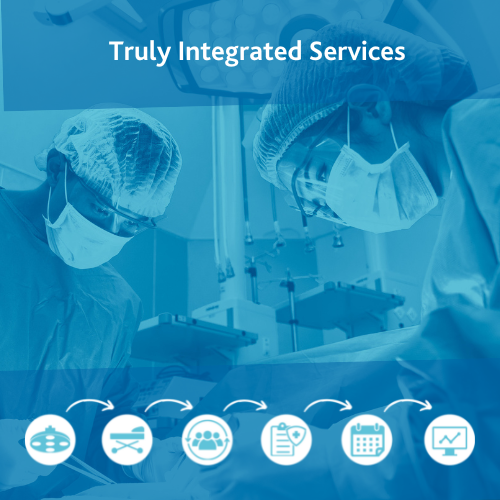 Why Medacs?
We focus on supporting and planning for every aspect of elective care services, from pre-assessment to recovery and discharge.
With familiar, trusted teams, including local staff, we can do what others can't and offer a uniquely responsive and solution-focused service, 7 days a week.
Our NHS partners also benefit from our broad workforce planning expertise and added-value sub-tariff pricing models.
Framework-Approved
Medacs Healthcare is an approved supplier of clinical insourcing services on:
The NHS Workforce Alliance Insourced Services to Support the Provision of Healthcare Services Framework
The Countess of Chester Commercial Procurement Services Insourcing Framework
The NHS National Services Scotland (DPS for Medical Services at NHS Hospitals)
Reliable Staffing Supply
As the leading multidisciplinary provider of temporary healthcare professionals, we can rapidly build the teams of staff you need across all disciplines from specialist doctors and consultants to nurses, ODPs and admin staff.
Many providers can build the teams needed for insourcing services, but delays and inefficiencies due to last-minute staffing cancellations are all too common. Medacs has a large bank of clinical staff that can be called upon at short notice to fill last-minute gaps, and a dedicated team of recruiters focused purely on finding theatre nursing staff.
Clinical Leadership
Our clinical insourcing contracts are led by consultants, highly experienced in each specialty we support.
We have a Chief Medical Officer and an independent clinically led governance team that ensures all issues are managed effectively with a clear, audited process. Our reputation for rigorous compliance, stringent screening and frequent supplier audits is well known. Patient safety is our top priority.
Our insourcing division is also led by a team of experts, highly experienced in clinical coding and mobilising and managing end-to-end clinical insourcing services.
Managed Service Experience
With over 50 current contracts to provide Managed Workforce Solutions to the NHS, many of which are serviced by teams based permanently onsite in hospitals, we have a detailed understanding of operational procedures and workforce challenges. References from current clinical insourcing clients can be provided on request.
We also have a track record of implementing new services rapidly (2-4 weeks), successfully driving organisational change and delivering high fill rates and efficiency savings. Our teams are experienced at mapping patient flows from admission through to discharge, maximising volume and planning activity levels in line with staffing and ICU bed levels.
24-7 Support
We are committed to providing comprehensive project and staffing support at all times, with teams operating 7 days a week and out-of-hours services that are fully integrated with and equivalent to our core operations.
Many staffing suppliers offer helpdesk support out-of-hours, but few match our fully integrated, 7 day a week service. We are committed to supporting the seven-day NHS and ensuring proper staffing levels so that the quality of care is the same, every single day of the week. All members of our insourcing leadership team cover weekends on a rotational basis and we always have staff onsite to oversee elective care activity and ensure all process is in line with agreed policies and procedures.
Patient-focused
We understand the impact of a truly person-centred patient experience on clinical outcomes, through many years dealing directly with patients via our occupational health and domiciliary care services. Our teams are passionate about improving the elective patient journey for our clients, maintaining communication and quality standards throughout their experience.