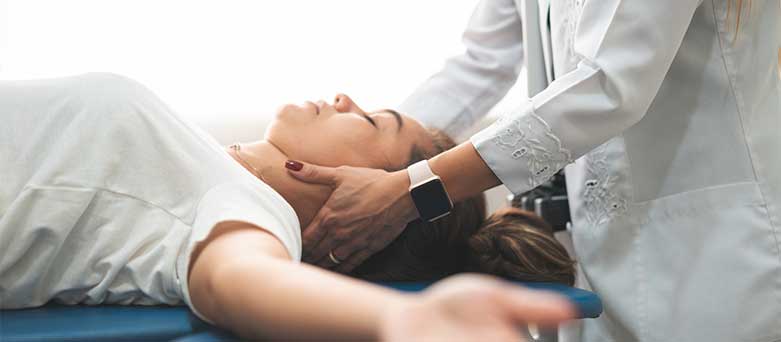 Osteopath Job Description
Osteopaths help treat a wide range of differing health problems using therapies, exercises and advice. No two days are ever the same, and as an osteopath you'll be a vitally important part of every medical practice and institution.
If you're looking for your next osteopath job, you'll find a wide variety of permanent and temporary roles with Medacs.
Being an osteopath
Primarily, osteopaths work closely with patients, ensuring they get the right advice and support to contribute towards their improved wellbeing. Unlike many other medical and caring professionals, you'll be spending a lot of time with your patients as a point of expertise. Most commonly, you'll find yourself:
Carrying out physical assessments and preparing diagnoses
Taking detailed notes of patients and ensuring records are up to date
Coordinating with other medical workers to prepare the right treatments
Making referrals where relevant
Making lifestyle and dietary suggestions
Assessing muscular-skeletal symptoms
Osteopath jobs are different from other medical roles in that beyond everything else, you'll mainly be looking at ways that you can provide the right specialist guidance to people you are caring for. Because your job remit will be quite flexible, you may find yourself working in a number of different practices. For example, whilst you can certainly spend some time in NHS environments, you'll also spend a lot more time in primary and secondary care.
Qualifications for osteopaths
To begin applying for osteopath jobs, you'll first need an undergraduate and/or postgraduate degree in osteopathy. In addition to gaining as much practical experience as possible, these courses will often last four to five years. Once you have graduated, you'll need to be registered with the General Osteopathic Council (GOC) before starting your work.
Key skills for osteopath jobs
As with all medical roles, there are some important general skills that you'll need as an osteopath. Having the following skills will be important to you:
An empathetic and understanding way with people, as you'll frequently be working with individuals with complex medical needs
Being a willing and efficient collaborator with other medical individuals and practices
A logical approach when carrying out a diagnosis
An encyclopaedic understanding of muscular-skeletal conditions, caring best practices and other key systems in the human body
A creative approach to devising the right solutions and treatments
The ability to work under pressure
Where can a career in osteopathy take you?
Once you have graduated with your essential qualifications, you'll be able to focus your time and efforts on developing your career in the way you want to. It's common for many osteopaths to set up their own private clinics and work on a self-employed basis – but it is also equally common for many people to work in the NHS or private practices.
If you decide to pursue your own business and manage to grow your clinic to employ a wider variety of specialist staff, you could also focus your energies on certain treatments and therapies that interest you most. This may eventually end up in you pursuing further studies, such as at PhD level or simply developing your own specialist skills. You could also specialise in teaching or research, or with greater levels of seniority and experience, take on leadership and management responsibilities within your own practice or within the NHS. However you choose to pursue a career that interests you, being a qualified osteopath gives you plenty of scope to grow.
What's next?
Search and apply for a role with Medacs. With over 1,000 new jobs posted daily on our website, you're certain to find a job that suits your experience and skills perfectly, which you can easily apply for.
Whether you've already got one eye on your future career development or not, we'll support your career with free CPD courses that continuously top up your skill set and boost your employability. Since we're the preferred supplier of temporary and permanent medical professionals to the NHS, when you apply for your next role with us, you'll be doing so in the knowledge that you'll be applying to these roles before anybody else.
From helping to negotiate the right pay package for you to getting your money as soon as possible, Medacs is on hand to help you find the perfect medical job for your career.