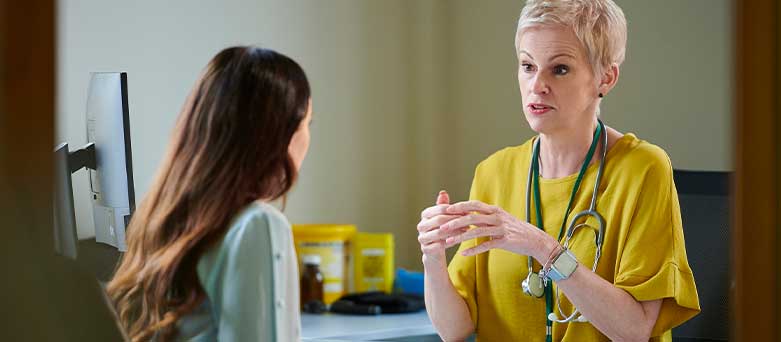 General Practitioner Job Description
General practitioners (GPs) are the first people many people turn to when they feel unwell. This incredibly varied role will see you help patients with mental and physical health conditions, ranging from short-term viruses and acute distress to long-term, chronic and terminal illnesses. As a GP, you can help look after people in the community in a way that suits you.
At Medacs, you'll discover lots of permanent and temporary general practitioner jobs no matter where you're located in the UK.
Being a general practitioner (GP)
General practitioners can deal with everything from depression to sexually transmitted infections (STIs) to heart attacks in the course of one shift. As a primary care provider, you will see patients of all ages, from newborn to elderly, and with a huge variety of medical concerns. Typical duties for a GP include:
Listening to patients' concerns and prescribing medication, if appropriate
Carrying out clinical examinations to diagnose or monitor conditions, using tools like stethoscopes and otoscopes
Conducting tests such as urine sample testing and blood tests
Using test results to form a diagnosis
Referring patients on to appropriate specialists
Looking after acutely unwell patients until emergency assistance arrives
General practitioners see patients for temporary health concerns, such as an ear infection or joint pain, as well as conditions that need to be managed rather than cured, such as asthma, diabetes and heart conditions. General practitioners work within the community, but you can also choose to work for the NHS, offer private consultations or carry out a mixture of both types of work. You may be required to visit housebound patients and make rounds of local nursing homes to maintain the health of those who can't come to you.
In addition to reactive care, GPs also promote preventative healthcare through measures such as smoking cessation, weight management and annual flu immunisations. General practitioners also play a key role in safeguarding children and vulnerable adults and may need to work with social services and other agencies to keep them safe and healthy. Finally, you will also need to handle administrative tasks like acting on clinical letters, signing repeat prescriptions and completing death certificates.
General practitioner salaries
GP jobs can be very flexible to suit your professional ambitions and lifestyle. You can become a salaried GP, meaning you receive a set salary that's determined by your experience. As of April 2021, the pay range for salaried general practitioners is between £62,268 and £93,965. Alternatively, you can become a GP Partner, which means you will enjoy a share of the practice's profits and help to run its multidisciplinary team of GPs, nurses, receptionists, healthcare assistants and other clinicians. You'll also need to carry out audits as part of the Quality and Outcomes (QOF) targets system to ensure your care is up to standard.
If you're looking for greater flexibility, you can also choose to operate as a locum GP. You'll work with a GP locum agency like us to find temporary placements that suit your lifestyle and career goals.
Qualifications for general practitioner roles
To start applying for GP jobs, you'll need to have an undergraduate degree in medicine and have completed an MBBS (Bachelor of Medicine, Bachelor of Surgery) or international equivalent. You'll also be required to register with the General Medical Council (GMC) and pass a full Disclosure and Barring Service (DBS) check.
Once you've completed your initial training, you'll be required to complete ST training in general medicine for up to two years, before spending 12 – 18 months as a GP Specialty Registrar. Additionally, you'll need to gain Membership of the Royal College of General Practitioners (MRCGP), register with the GMC's GP list and complete ongoing training (around 50 hours per year) in order to be revalidated every five years by the Royal College of General Practitioners.
Key skills for general practitioner jobs
General practitioner jobs require you to have a lot more than your medical qualifications. To thrive in this fast-paced, challenging environment, you'll need to have skills and traits like:
Strong organisational skills
Excellent bedside manner and empathy
Great listening skills
Strong communication to all groups, including children, elderly patients, hard of hearing patients and people who speak English as a second language.
Ability to work under time constraints and to react quickly in emergencies
Strong teamworking skills
Resilience and stamina
Where general practice can take you
Most GPs will have a specialist area of interest and, even though you'll see a wide range of conditions in your role, there's plenty scope to develop it. For example, you could run health management clinics for people with respiratory problems, such as asthma or COPD, or offer additional treatments such as steroid injections or acupuncture. You could also choose to practice in another setting, such as becoming a prison general practitioner.
As general practice covers a wide range of conditions, there is also plenty of room for you to transfer your skills to other areas of medicine, if you're willing to take on more training. There are dozens of different general practitioner jobs so wherever you feel your skills best placed, you have complete control over where you choose to take your career.
What's next for your career?
Find and apply for the right general practitioner job for you through Medacs, whether you're looking for a permanent or temporary role. We receive around 1,000 new jobs every day, and we're a supplier of talent across all NHS frameworks, so you'll be able to choose positions that are right for your unique requirements.
If you're concerned about negotiating tricky subjects like pay as a locum GP, you'll receive a dedicated placement officer who will offer lots of support and advice. You'll also get paid as quickly as possible, as we can run a daily payroll (subject to Trust regulations).
And when it's time for revalidation, Medacs has a specialist team who can guide you through the process. You'll also have consistency by working most of your shifts through Medacs, making revalidation much simpler.
Moving to the UK
If you're based outside the UK and you'd like to find out more about moving to the UK for work, Medacs can help. Check out our Moving to the UK pages for lots more guidance.