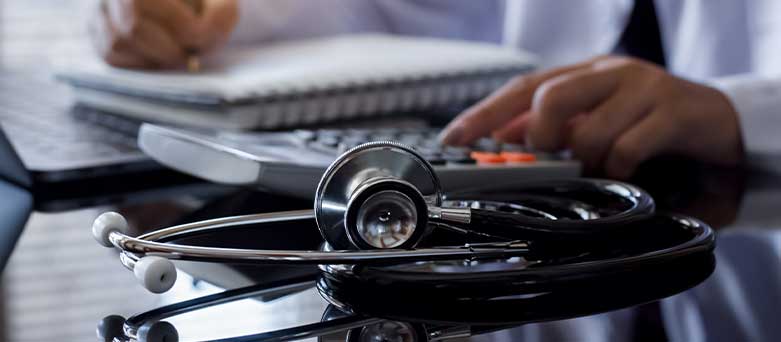 A day in the life of a GP
The daily life of a general practitioner (GP) is busy and varied, and it can also be extremely satisfying too. Having taken the decision to become a GP whilst working in a different industry, Dr Aaron knows just how rewarding becoming a GP can be. We asked Aaron a few questions about what being a GP entails:
How long have you been a GP, and why did you want to become one?
"I've been a GP for two years now, although when you take into account my training as well, it's actually about three and a half years.
"Something that really drove me to become a GP is the relationships you develop with many of your patients and their families. This social side of the role and seeing your patients progress and get better is very rewarding."
How did you become a GP?
"I actually worked in Finance for two years before I became a GP. After deciding to make a change, I did a graduate conversion degree from chemistry into medicine which took four years. After that, I began my medical training which took five years."
Are you currently in a permanent role or do you mainly do locum work?
"I do a mix of both. I work one day a week at the GP surgery I trained in, but I've also joined my father as a GP partner at his surgery, where I work three days a week. I also do some locum work in a vaccination centre with Medacs, so my working week is quite varied and I'm able to flex as needed, which is very enjoyable."
What does a typical day look like for you?
"When I'm working in the vaccination centre, I'm mainly dealing with vaccine queries and questions, so that's quite specialised. But in the surgery, I might be dealing with any number of ailments that GPs come across during any one day. For example, it could be helping sick children or the elderly with chronic illnesses, tummy problems, lung problems, or anything else."
What are some of the challenges you face as a GP?
"The biggest issue is that there's a lack of GPs and medical professionals available to give the best service to patients. There just aren't enough of us and, at the same time, demand for these services is through the roof. People are living to much older ages and developing complex conditions, so trying to meet that demand is always challenging."
What has your experience with Medacs been like?
"I first started working with Medacs at the start of last year because I was looking for a little extra weekend work. Overall, they've been fantastic. They got me a great role in the vaccination centre right as the covid-19 vaccines were introduced. It's been a real honour to be a part of the vaccine drive."
For anyone considering becoming a GP, what would you say are the key skills?
"I think you have to be genuinely interested in people and to really care. You need to have the knowledge to recommend the right care and guidance to your patients. That also means keeping up to date with the latest changes, drugs and treatments that are out there."
-----
From getting to know your patients to playing a vital role in your community, being a GP can be a very rewarding career path. To find out more about the life of a GP, see our GP job description. If you'd like to understand how you would be taxed and paid as a GP doing locum work under the IR35 legislation, view our IR35 guide.