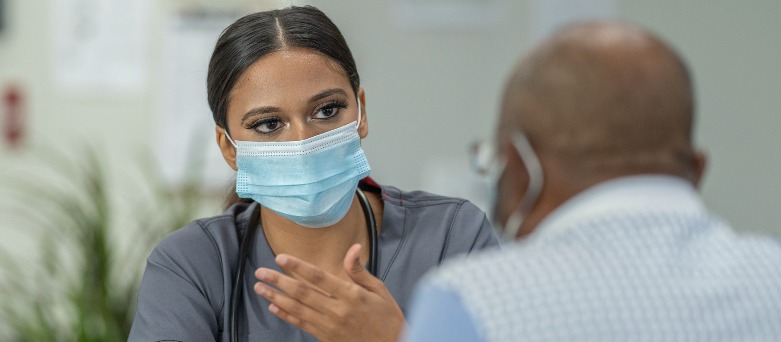 Clinical/Disability/PIP Assessor Job Description
The role of a Clinical/Disability/PIP Assessor is to complete functional assessments on a range of individuals with long term health conditions/disabilities for the benefit of PIP (Personal Independence Payments). This is a requirement by the Department for Work and Pensions (DWP) and involves completing a comprehensive assessment followed by an accurate and detailed report.
At Medacs, we offer this role as a permanent position that's available both full and part time. We have both office based and remote working Assessor roles available, and are flexible on where you are based, as long as you are able to travel to a Medacs office when required at any of the following locations:
Barnsley

Bradford

Bristol

Gateshead

Leeds

Leicester

Manchester

Newcastle

Peterborough

Redcar

Scunthorpe

Skipton

Stockport

Stafford

West Midlands
Clinical/Disability/PIP Assessor salaries
The starting salary for Medacs home-based PIP Assessors is £35,000, with additional salary uplifts of £1,000 at 6 and 12 months. When you join the Medacs team, you'll also be eligible for our £500 refer a friend scheme (Ts&Cs apply).
Qualifications for Clinical/Disability/PIP Assessor jobs
If you're a registered general nurse (RGNs, RMNs and RNLD), physiotherapist, occupational therapist or paramedic, this type of role will be ideal for you. As such, the ideal clinical assessors are already qualified medical professionals from a wide range of professions, who have up-to-date medical knowledge, are interested in functional assessor roles, and are perhaps looking to change their career trajectory. It would be best for those with previous experience of assessing and/or report writing, although full training will be provided.
To apply for many of our PIP assessor jobs, you will need at least one year of post-registration experience, a current Nursing and Midwifery Council (NMC) or Health and Care Professions Council (HCPC) licence with no restrictions on your practising, and strong IT skills. Full training on how to become a clinical assessor will be provided, and you'll be able to claim a refund on your NMC or HCPC fee once you have passed your probation.
Key skills and experience
One of the most important skills for a clinical/disability/PIP Assessor is being able to conduct a comprehensive assessment and write a factual, evidence-based report.
It's also vital that you have a number of strong interpersonal skills, in addition to:
The ability to work autonomously in a fast-paced environment
Strong IT skills, being proficient in Microsoft Office with the ability to navigate various IT systems
Good organisational skills
Empathy and a good way with people
An eye for detail
Great observational skills
Experience of working in different clinical settings with exposure to a wide range of conditions
Where can clinical assessment take you?
There is a huge scope to grow professionally within your Clinical Assessor career. The next step up would be a Clinical Coach position where you will take charge of training and supporting a Disability Assessor team. Following on would be the Clinical Support Lead who is responsible for a team of health professionals, including Clinical Coaches.
Finally, our Clinical Delivery Manager role has overall responsibility for the Clinical Management Team, who ensures change management and service delivery standards are maintained.
Benefits of joining Medacs
Whilst our dedicated Medacs Healthcare Services team will work with you to fully understand your professional needs and provide the flexibility you need, there are many more reasons to join the Medacs family.
This includes:
Excellent starting salary of £35,000 per annum

Salary uplifts of £1,000 at 6 and 12 months (Ts&Cs apply)

£500 refer a friend scheme (Ts&Cs apply)

Reimbursement of NMC/HCPC fee once passed probation

Optional paid overtime

Fantastic opportunities for promotion and professional growth

Flexible working options available Monday - Friday

25 days of annual leave plus bank holidays

Company pension and life assurance

Extensive training including an e-learning programme and paid 4 weeks

Ongoing support through workshops, peer supervision and training sessions to support CPD and revalidation
Moving to the UK
We successfully place over 1,000 international medical professionals within new positions in the UK each year. If you're looking for a new role in the UK, consult the Moving to the UK page for more guidance on how to make this move a reality.