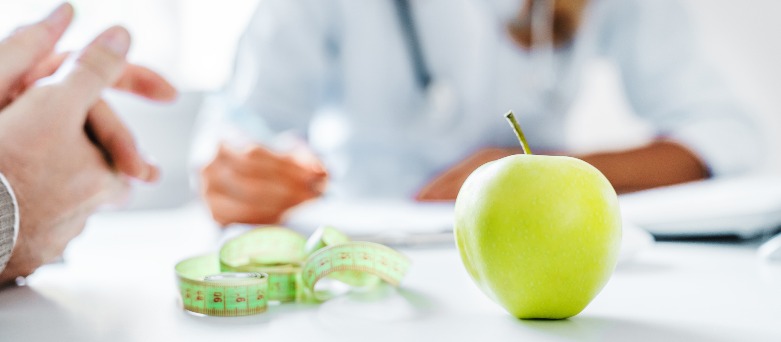 Dietician Job Description
Dietitians work within health environments to assist others with dietary or nutritional problems. As a dietitian, you'll be working to assess, diagnose and treat individuals with often complex needs, but as your expertise can help many of your patients overcome their difficulties, this is a role with a lot of job satisfaction.
There are dozens of temporary and permanent dietitian roles with Medacs, with new positions becoming available all the time, so if you're looking for your next dietitian role, you're sure to find one with us.
Being a dietitian
As a dietitian, you may be treating specific individuals who have been admitted to your care, and other times you may find yourself working within the community on preventative campaigns. This is a diverse role, but on a regular basis, you'll likely find yourself working with patients with some of the following specifics:
Digestive problems
Weight loss
Weight gain
HIV
Eating disorders
Sport- and performance-related concerns
Allergies.
Dietary and nutritional conditions can affect a wide range of different medical fields, so you'll need to be willing to work somewhat flexibly when addressing some of the above conditions. You can expect, for example, to work closely with dietetic assistants and nutritionists on certain issues.
As this is a flexible job role, there are also a number of different environments where you could choose to work. Dietitians commonly work within the NHS, but there are also community trusts that require dietitians to be closer to the community, providing localised care. There are also many private institutions and practices where dietitians are needed.
Qualifications for dietitian jobs
To be eligible for dietitian jobs, you'll need to have first completed an undergraduate degree in a dietetics-related course. Often, you'll also need a postgraduate qualification in dietetics or nutrition. You may be able to enrol on a postgraduate course even if you didn't do a specific undergraduate degree in dietetics; some courses may accept applicants with degrees in human physiology or biochemistry.
This isn't the only route into working as a dietitian though. You could also choose to pursue an apprenticeship degree that allows you to gain experience on the job, just as much as you'll be studying. This could be a good option for individuals keen to pursue a career in dietetics, but who prefer to gain more experience through practical learning.
Key skills for dietitian jobs
As a dietitian, you'll be concerning yourself with issues that many of your patients may be uncomfortable talking about. As a result, you'll need to have an empathetic demeanour and have a good way with people. You'll also need to have:
An interest in science and food
Excellent communication skills
The ability to explain complex information clearly
A commitment to continuous career learning and development
Attention to detail.
Where dietitian jobs can take you
There is plenty of room for further career development and specialisation within the dietetics field. Once qualified, many dietitians become members of the British Dietetic Association, where they pursue annual development courses and continue to evolve their understanding of the field.
Specialisation is a popular career development pathway to pursue as well. You could choose to specialise your expertise in a sub-field such as cancer or diabetes. As you continue to grow your seniority and experience, you could also choose to pursue managerial roles.
You may also choose to follow a career combining research, teaching and practising, within an educational or sports-related environment. There is a lot of scope for specialisation and development within the dietetics field, so you're sure to find a sub-field or career pathway that suits you perfectly.
What's next?
Search and apply for some of the many dietitian jobs on our website and you can be sure that you're signing up with an experienced and expert-driven recruitment agency with your best interests at heart.
You'll receive support on everything from continuous career development, pay negotiations and daily payrolls, revalidation support and flexible working, so you can be sure that when you find your dietitian job with Medacs, you're firmly in control of where and when you work.
Apply for dietitian jobs in the UK with us and be sure that your future is in good hands.