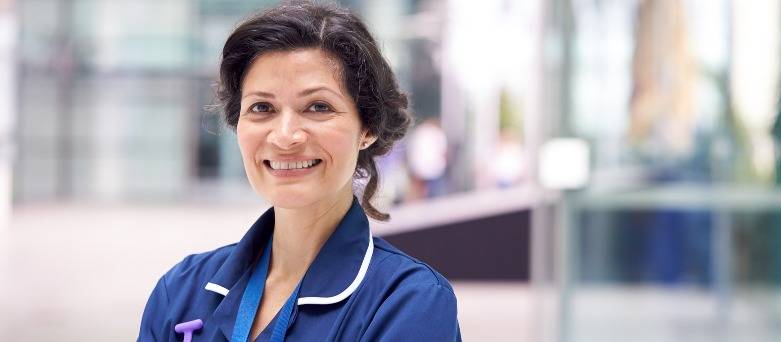 Prison Nurse Job Description
Prison nurses are a crucial part of prison healthcare teams, as they deliver care to prison populations that often have challenging and complex health issues. You'll work alongside general practitioners (GPs), support workers and psychiatrists to ensure prisoners remain healthy and can access quality care for any new or existing problems. While it can be a challenging role, prison nursing jobs are also incredibly rewarding.
Medacs has a number of prison nurse jobs, including temporary and full-time roles. Find your ideal job with us.
Being a prison nurse
A prison nurse's role is similar to a nurse in general practice. Typical daily duties include:
Caring for minor injury and illness
Health assessments
Palliative/end-of-life care
Advising on substance misuse
Advising on mental health
Safeguarding
Your patients will often be vulnerable and are disproportionately more likely to be suffering from mental health and substance abuse issues than the general population. As a result, a key part of your role will be supporting and facilitating recovery and helping to guide them back to a healthier path.
You can opt to work in different prison settings, from young offender institutions to women-only prisons and maximum-security prisons. Prison nurse jobs are safe, as you'll work alongside teams or wardens and managers who can step in at any time. You'll also constantly have access to alarm buttons, meaning you'll never have to face emergencies alone.
Qualifications for prison nurse jobs
To qualify for prison nurse jobs, you'll need to have completed a nursing degree at university. You can also choose to complete a registered nurse degree apprenticeship (RNDA) if you can find an employer who is willing to support you through your studies. You'll also need to hold a current registration with the NMC (The Nursing and Midwifery Council).
There aren't any specific qualifications relating to prison nursing jobs, but it's sensible to arrange informal visits to get a taste before starting your position. Previous nursing experience, particularly in mental health, accidents and emergencies (A&E) or community care, will also give you an advantage. You will need general prison clearance (category B and C prisons) or CTC and NOMS clearance (category A) and eligibility to work in the UK.
Key skills for a prison nurse
In addition to your qualifications, you'll need certain skills and traits to thrive as a prison nurse. It can be a challenging environment, so you'll need to be:
Patient
Resilient
Great at communicating
A good problem solver
Compassionate
Able to prioritise
Good at managing conflicts
Able to deliver care without exercising judgement
It's also helpful to have a good knowledge of the criminal justice system and how it relates to your role as a healthcare professional.
Where prison nursing jobs can take you
There's lots of scope for prison nurses to develop and grow their careers. You could undertake further training or use your experience to move into roles that focus on management, research and education. Prison nurses can also develop specialist areas of interest, which include mental health and substance misuse.
You'll also develop lots of useful skills that will mean you're a good fit for roles in GP practices, if you decide the prison environment is no longer right for you. You could also choose to move to community nursing or undertake training to hone a specialist area of interest.
What's next for your career?
You can find prison nurse jobs across the UK right here at Medacs. Browse roles that suit your career ambitions and lifestyle and apply with ease. You can find temporary and permanent roles; all you need to do is tell us when, where and how often you want to work and our team can help you handle everything.
Medacs receives more than 1,000 jobs every day and we're a supplier across all NHS frameworks, so you can pick roles that suit you exactly. We also offer first sight of agency-allocated shifts across more than 150 Trusts, making it easy for you to pick up extra work. And as an international recruiter, we help people from all over the world find jobs in places like the UK.
Prison nurses can also access free courses through Medacs, allowing you to carry on learning and developing as a professional throughout your career. We also offer plenty of opportunities for you to grow your skills in new roles.
Moving to the UK
Moving to a new country to build your career can be daunting. At Medacs, we help international nurses overcome obstacles and settle in to their new roles as prison nurses. Check out our Moving to the UK page for more information.