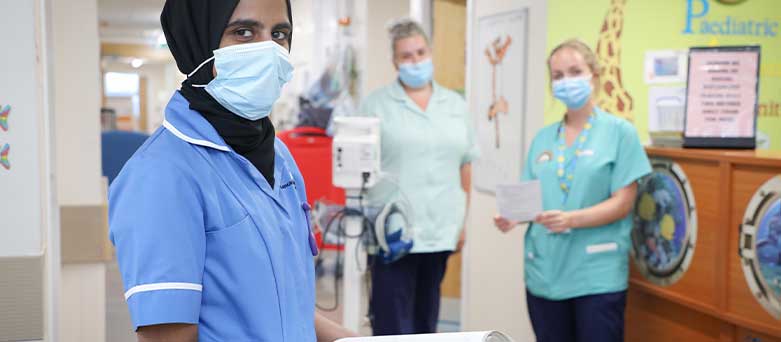 Working at Lancashire Teaching Hospitals
Lancashire Teaching Hospitals NHS Foundation Trust is one of the largest medical trusts in the North West. Providing specialist tertiary services, delivering award-winning and leading international clinical trials, Lancashire Teaching Hospitals delivers excellent care with compassion. If you're looking for a role offering numerous rewards and benefits, and a supportive environment in which to thrive, we can help you find a wide range of temporary medical roles at Lancashire Teaching Hospitals.

Operating across its two main locations, Royal Preston Hospital and Chorley and South Ribble Hospital, the trust is a regional centre of specialist tertiary care, putting it at the cutting edge of world-class medical research and innovation. The trust specialises in areas such as:
Adult allergy and clinical immunology
Cancer treatments and therapies
Disablement services, such as artificial limbs and wheelchairs
Major trauma
Neurosurgery and neurology
Renal treatments
Vascular surgery
On top of the opportunity to work with cutting-edge facilities, Lancashire Teaching Hospitals offers a supportive environment in which to develop your career. Working alongside some of the UK's leading healthcare experts, you'll gain a wide range of experience whilst helping to deliver excellent and compassionate care.
What opportunities are available at Lancashire Teaching Hospitals?
There are a wide range of flexible and temporary roles across the trust's centres for both nurses and healthcare assistants (HCAs). Medacs can help place HCAs and Band 5 Registered General Nurses (RGNs) into long-term block bookings where you could be working a mixture of day, night and weekend shifts. There are generally placements available in the following roles:
Band 5 Theatre Nurses/Operating Department Practitioners (ODPs)
Band 5 Nurses – Paediatrics
If you are an HCA, you will need at least six months of NHS experience to be eligible for these roles, as you will be working at Band 3 level. These bands reflect your seniority and therefore determine your salary, which will vary.
The trust offers a number of additional rewards and benefits to its agency nurses and you can also look forward to having your efforts recognised through monthly reward schemes, where you could win incentives such as shopping vouchers.
To ensure that all agency nurses are confident using IT systems, the trust provides two hours of computer training for new starters to make sure you're comfortable accessing administrative tools. With Medacs, this training is paid, so you won't be affected financially when it comes to getting your skills ready in preparation for your new role.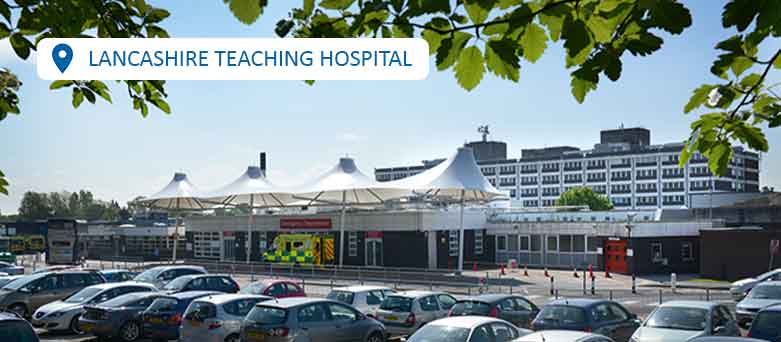 Is Lancashire Teaching Hospitals a good fit for you?
Lancashire Teaching Hospitals is committed to providing the best-quality specialist care to its patients and to helping its carers to thrive in their roles. By combining cutting-edge research with a dedication to compassionate care, the trust offers a supportive, encouraging and rewarding environment to work in. This commitment is reflected by the trust's three key values:
Providing outstanding healthcare to local communities
Offering high-quality, specialist services to patients in Lancashire and South Cumbria
Driving innovation through world-class training and research
For nurses who take up long-term bookings at Lancashire Teaching Hospitals through Medacs, we offer financial support to put towards travel and accommodation in the area, as well as generous joining bonuses.
Find your next role at Lancashire Teaching Hospitals
If you're looking for a nursing or healthcare role in a supportive and encouraging environment, you could find your next job with Lancashire Teaching Hospitals. With all placements secured through Medacs, you can enjoy a whole range of benefits, from next day payroll to being booked in for block work bookings of up to six months, and getting the first pick of shifts thanks to Medacs' preferred supplier status.