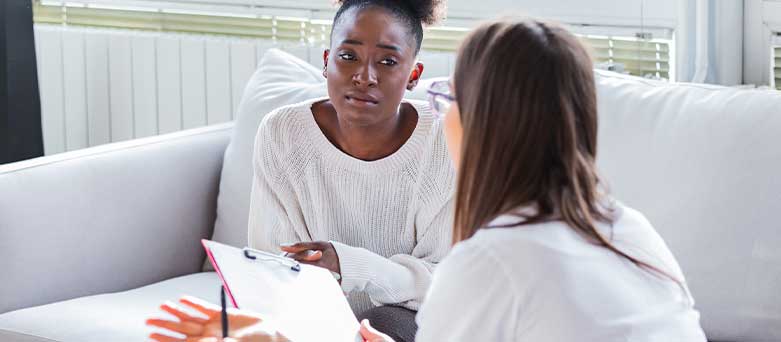 Mental Health Nurse Job Description
Mental health nurses ensure those with mental health conditions receive excellent care within inpatient, outpatient and community settings. You'll play a key part in their recovery, or effective management of their conditions, and will help your patients live independent, happy lives.
You can find mental health job opportunities right here at Medacs, including temporary and permanent roles.
Being a mental health nurse
Mental health nurses are responsible for supporting and facilitating proper management of, or recovery from, mental illnesses. Each day is different, and you could support patients with things like:
Helping to manage diets and fluids intake
Personal care
Ensuring patients are taking their medications
Encouraging patients to prioritise their mental wellbeing
Take blood samples and assist doctors in the care of new admissions
Participate in safeguarding meetings to ensure vulnerable patients are properly managed
Mental health nurses can work in a number of different settings, including hospitals, inpatient units and outpatient clinics in the community. You'll work as part of a skilled team of mental health professionals, which could include any of the following:
CAMHS (Child and Adolescent Mental Health Services) practitioners
Counsellors, CBT practitioners and wellbeing practitioners
Mental health social workers
Community learning disability nurses
Psychotherapists and clinical psychologists
Psychiatrists
Occupational therapists
Mental health nurse salaries
Once you're fully qualified, NHS mental health nurse jobs typically begin at band 5 on the Agenda for Change (AFC) pay system. You can expect to earn between £25,655 and £31,534 based on experience. Community mental health nurses in London will earn 5-20% more to offset the higher costs of living, depending on their location.
If you're employed directly by a private agency, it's likely your wages will be higher. You can also progress to higher salaries by training to become a nurse consultant, for example, where you'll move up to band 8a (between £47,126 and £53,219).
Qualifications for mental health nursing jobs
To become a mental health nurse, you'll need to obtain a nursing degree. You can opt for a specialist mental health nursing degree if you've got your sights clearly set on a mental health career. Alternatively, you can complete a general adult or child nursing degree and choose to gain post-graduate experience in mental health-focused roles.
If you're an international nurse, you must start out as a general nurse before entering mental health care. And if you've left the profession and would like to return, you can complete a Return to Practice (RTP) course. You can use these hours to help fulfil your revalidation, as you'll need 450 hours of registered practice over a three-year period, or 750 hours over a five-year period, before you can re-register with the NMC.
Key skills for mental health nurses
Mental health nurses will often find themselves in challenging and emotional situations, so you'll need a number of key skills and traits to help you succeed:
Able to remain calm and think clearly and quickly under pressure
An excellent communicator
Able to build strong connections with patients and their families
Empathetic and non-judgemental
A great problem solver
Keen observational skills
Ability to work with other clinical and non-clinical staff
Where mental health nursing can take you
Once you're qualified as a mental health nurse, you'll have plenty of options for the future of your career. You may choose to specialise in a particular area, such as child and adolescent mental health, women's mental health or transcultural psychiatry, which looks at the impact of cultural and ethnic factors on mental health and its treatment.
There are also lots of opportunities to progress into management positions, such as a modern matron or clinical team leader. Alternatively, you could go into education and help the next generation of mental health nurses get qualified, or opt for a research position instead.
What's next for your career?
Start searching for your next mental health nursing job and apply for roles right here at Medacs. Whether you're looking for a permanent job or would like to explore temporary and shift work options, you'll have loads of opportunities here. We receive more than 1,000 new roles, including NHS mental health nurse jobs and private mental health nursing jobs, every single day.
Medacs is a supplier across all NHS frameworks and we receive first sight of agency shifts across 150 Trusts, giving you maximum choice about when, where and how you work. If you work as a locum, we'll assign you one point of contact, who can handle everything from pay negotiations to booking free and discounted appraisals.
What's more, Medacs allows you to access daily payroll services in certain roles, so you may be able to access money you've earned quickly. You'll also be supported through the process of revalidation, if needed, and can complete free courses through our online portal.
Moving to the UK
If you're looking to move to the UK and want to find mental health nursing jobs, Medacs can help. We help to relocate more than 2,000 international medical professionals to the UK every year. Find out more about how we do that on our Moving to the UK page.