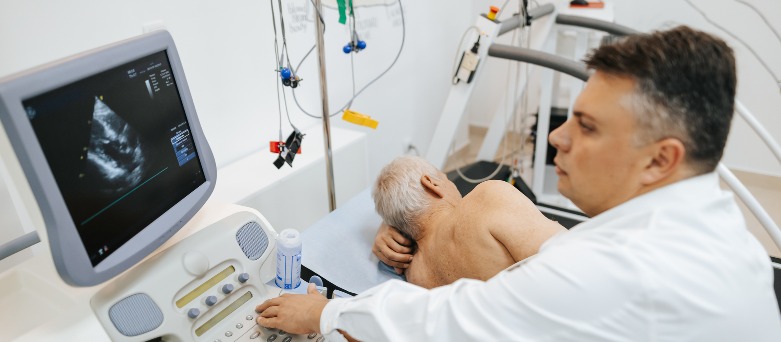 Cardiologist Job Description
Cardiologists are medical specialists who specialise in the diagnosis and treatment of cardiovascular conditions. You'll frequently be helping to resolve the concerns of patients suffering from blood and heart problems. The cardiovascular system is complex, but as an expert in the field, you'll be able to support many people with pressing health concerns.
At Medacs, we have a wide array of temporary and full-time cardiology jobs, so if you're looking for your next role, you're sure to find one that fits your needs perfectly.
Being a cardiologist
Cardiology concerns two main areas: the heart and blood vessels. As vitally important parts of the human body, it's important that they are kept in the best possible health. Whilst many concerns can be minor and don't require treatment, some cardiovascular conditions are more serious and may require consultation and, potentially, diagnosis and treatment. This is where you come in.
As a cardiologist, you may find yourself addressing any of the following conditions:
Angina
Arrythmia
Heart murmurs
Cardiomyopathy
Oedema
Coronary artery thrombosis
Diseases of the arteries
Cardiovascular conditions can be distressing and have a knock-on effect on people's lives. As a cardiologist, you will need to have extensive knowledge of this field, be able to quickly diagnose conditions, and then be able to recommend the right course of treatment for each patient.
One of your most common priorities will be working with new and innovative technologies to improve the lives of patients who have been impacted by potentially fatal things like heart attacks. There are new therapies and technologies that are having a positive effect on improving the lives and survival rates of these dangerous conditions, and you will likely be taking the lead on using these new methods.
Another common heart problem is heart disease, and as this can be terminal, cardiologists will also likely need to provide some palliative care.
Qualifications for cardiologists
To secure a job in cardiology, you will need to have completed a General Medical Council (GMC) recognised medicine degree, followed by a two-year foundational programme. As cardiology is a medical specialty, you will then need to complete two to three years' more training, before becoming a cardiology specialist.
You could choose to pursue Core Medical Training (CMT) or Acute Care Common Stem (ACCS), but once you have completed these qualifications, you will be in a position to move into more specialist training. To move into higher specialty cardiovascular training, you will need to achieve a MRCP from the Royal College of Physicians to prove you have the right qualifications. Should you undertake higher training though, you will be in a good position to pursue a further career in consulting.
Key cardiology skills
There are some key skills that cardiologists will need to progress through the various rounds of training. These include:
Being self-motivated
Being able to organise and prioritise your own tasks
Making complex decisions
Being able to work calmly under pressure
Being comfortable in a high-pressure environment
Having excellent attention to detail
Good problem-solving skills
Where can cardiology take you?
One of the most common pathways for highly trained cardiologists is consulting. To become a consultant, you will need to progress through specialty training levels three through seven (ST 3-7). Upon completion, you will be awarded a Certificate of Completion of Training, allowing you to apply for consultancy roles.
There are also five distinct areas of sub-specialties you might choose to specialise in further:
Adolescent and congenital heart disease
Advanced rhythm training
Heart failure
Imaging
Interventional cardiology
What's next?
At Medacs, we receive hundreds of new job vacancies every day, many of which are cardiologist jobs. And, with all the dedicated support, revalidation assistance and flexible working options you could want, it's easy to see why so many medical professionals choose to find their next cardiology job with us.
Browse and apply for some of the exclusive locum cardiology jobs and get first access to many roles before anyone else.
Moving to the UK
We help place thousands of international health professionals in cardiologist jobs across both the NHS and private sector each year. If you're looking to move to the UK, consult out Moving to the UK page for more information on how you can make the transition.